Absolutely Archives
P.0. Box 922, Greenbelt, Maryland 20768
Phone 703 967 3070
Email info@absolutelyarchives.com
Film Library (Edited Samples)
Absolutely Archives maintains a library of footage on a variety of subjects. Below are samples
of the many films we hold. The samples change from time to time, so come back and visit to
see what's new at Absolutely Archives!!! To view our samples you need Windows Media Player.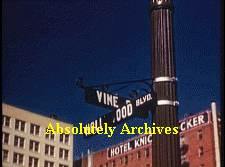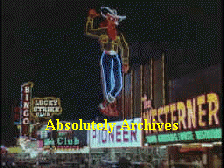 Hollywood, 1940s. Las Vegas, 1960.